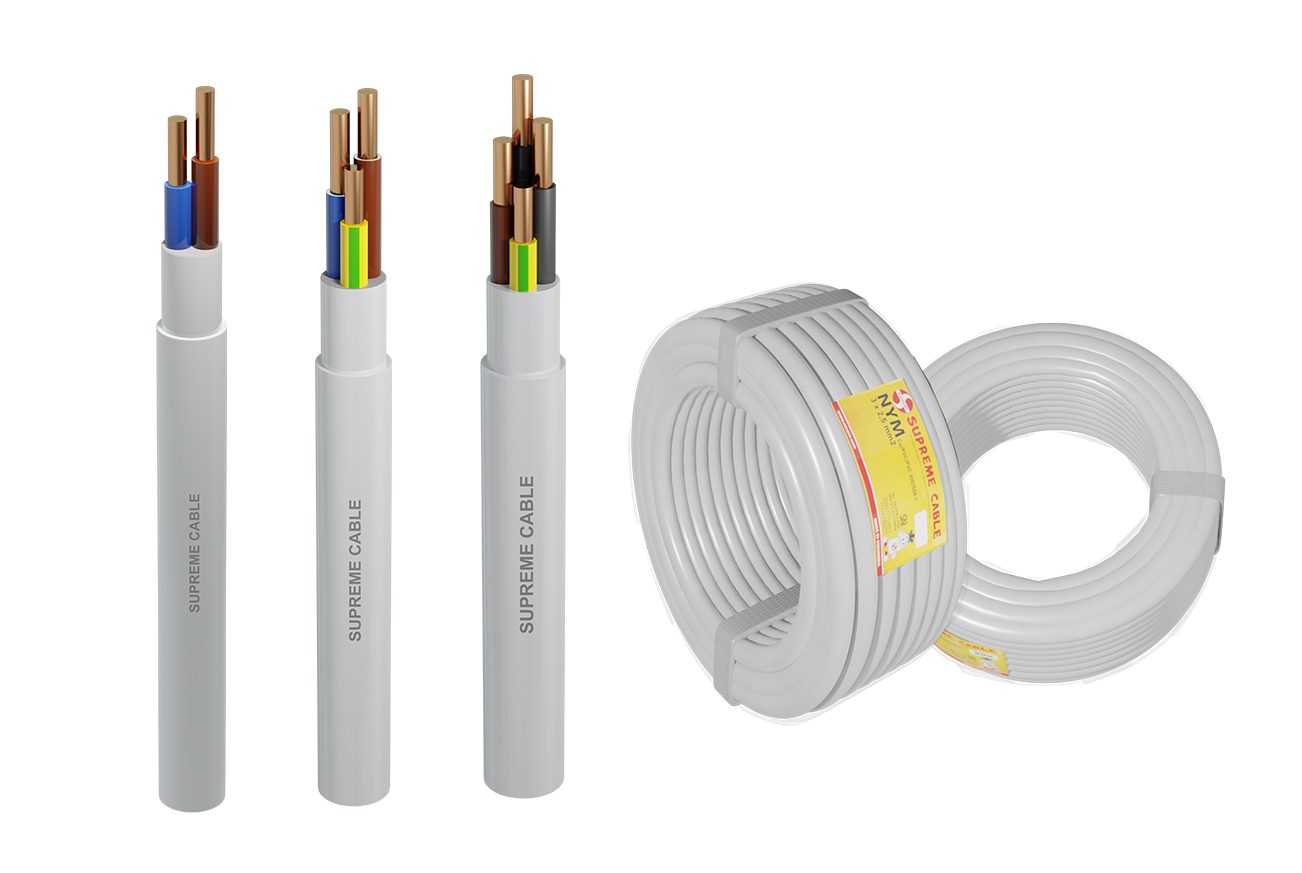 CU/PVC/PVC (NYM) 300/500 VOLT
SNI 04-6629.4
Manufacturing Specification
COPPER CONDUCTOR, PVC INSULATED AND PVC SHEAT HED CABLE.
Main Uses:
Used for permanent indoor installation in conduit under plaster or exposed installation in dry location
CU/PVC (NYA) 450/750 VOLT
SNI 04-6629.3
Manufacturing Specification
SINGLE CORE, COPPER CONDUCTOR AND PVC INSULATED CABLE.
Main Uses:
Used for grounding cable or internal wiring in dry location.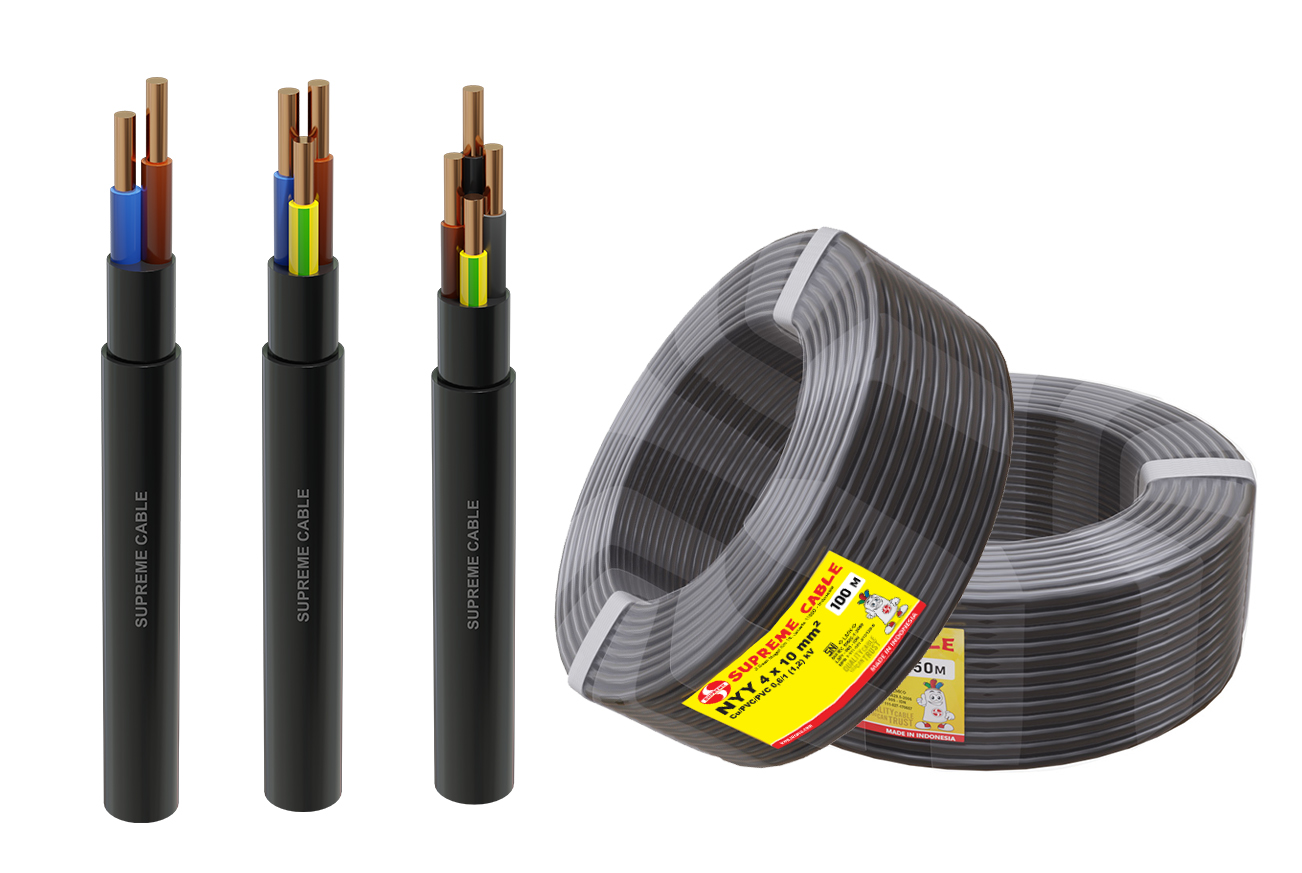 CU/PVC/PVC (NYY) 0.6/1 kV
SNI IEC 60502-1
Manufacturing Specification
COPPER CONDUCTOR, PVC INSULATED AND PVC SHEATHED CABLE .
Main Uses:
Used for permanent indoor or outdoor installation or laying in the ground where not sustain mechanical damage.